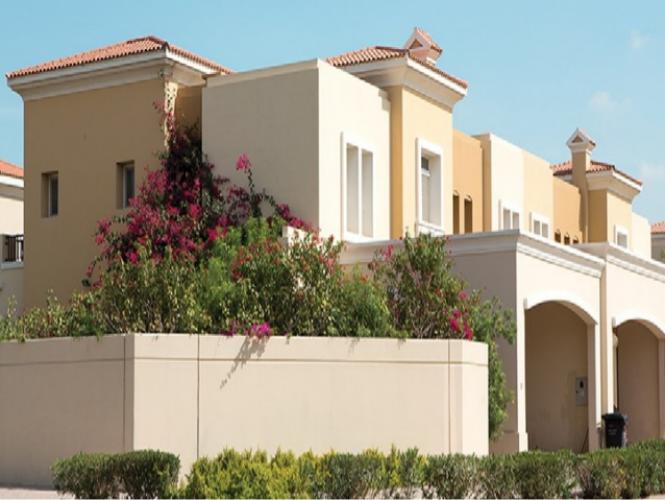 NEIGHBOURHOOD
COMMUNITY OVERVIEW
Al Reem 1 has a calm and family-friendly environment despite its proximity to the main roads. Residents enjoy a range of amenities including:
Gated security system and controlled access
Swimming pool, parks and play areas
Quick access to public transport links
There are two family parks in Al Reem 1. Also, some villas offer views of Al Reem Lake and Al Burrow Fountain so one can expect pleasant evenings. There are dedicated barbecue spaces and jogging paths as well as biking trails. Reem 1 has active outdoors and a happening environment most suitable to those who like living in closely-knit communities.
PROPERTIES IN AL REEM 1
Properties in Al Reem 1 mainly include attached villas in various configurations. These are built in a series and follow similar architectural design patterns. Each unit includes ample outdoor space, a terrace, storage area and dedicated parking spots. One can choose between 2, 3 and 4-bedroom units spanning across 2,000 sq. ft. to 4,000 sq. ft.
The size of a 2-bed villa ranges from 1,700 sq. ft. to 1,850 sq. ft.
A 3-bedroom townhouse covers around 2,000 sq. ft. to 4,000 sq. ft.
Some residential units also feature a private swimming pool and lawn but the prices would vary based on these amenities, views and floor plans.
Rental Trends in Al Reem 1
| Villa Type | Average Rental Price in AED |
| --- | --- |
| Villa Type2-Bed | Average Rental Price in AED89,000 |
| Villa Type3-Bed | Average Rental Price in AED116,000 |
Those looking to rent a unit can choose between villas and townhomes. A standard 3-bedroom townhouse costs around AED 120k, per annum. Whereas, the rent for a smaller unit, say, 2-bedroom villa in Al Reem 1 costs AED 95k at the minimum. The annual price of a 3-bed villa for rent starts from AED 100k. One may also find 4-bed units spanning around 3,800 sq. ft. for AED 125k, annually.
Sale Trends in Al Reem 1
| Villa Type | Average Sale Price in AED |
| --- | --- |
| Villa Type2-Bed | Average Sale Price in AED1,322,000 |
| Villa Type3-Bed | Average Sale Price in AED1,834,000 |
Al Reem is also popular among investors. The price of 2-bed townhouses starts from AED 1.2M. To buy 3-bedroom villas in Al Reem 1, one can expect to shell out AED 1.2M to AED 1.8M. 4-bedroom units in the area are offered for AED 1.5M, approximately.
TRANSPORTATION AND PARKING SPACES IN AL REEM 1
Most properties feature dedicated covered parking spaces in Al Reem 1. Visitors and guests can also find vacant spots on the street. Since the area is gated, it would be difficult to find taxis but one can easily book one through the RTA app or other online cab services. Moreover, getting around is quite convenient for those who drive as the main road network is in proximity. 
Public Transportation in Al Reem 1
Al Reem 1 is tucked away from the mainland. However, there are a few bus stations close by. Bus link J02 shuttles from Arabian Ranches Al Reem 2 and Arabian Ranches Al Reem 3. Both stations are only 3 minutes away.
AMENITIES, SCHOOLS AND HEALTHCARE
SUPERMARKETS IN AL Reem 1
While there are no supermarkets in Al Reem 1 as of now, residents can head to Carrefour Market in Arabian Ranches Retail Centre for grocery shopping. One can spot Zoom Mart at ENOC Pump outside Al Reem 3.
MOSQUES IN AL REEM 1
Muslim residents can offer prayers at Arabian Ranches Community Masjid. Another option is Masjid Salam in Polo Homes, Arabian Ranches. It is mostly preferred for Friday prayers.
OTHER PLACES OF WORSHIP NEAR AL REEM 1
Some churches in Dubai are accessible from Al Reem 1. The closest option would be Casa de Oración Torre Fuerte in Barsha South. It is around a 20-minute drive away. If you are heading towards Jebel Ali, you will find many churches at short intervals. St. Francis of Assisi Catholic Church, Dubai Mar Thoma Church and Christ Church Jebel Ali are worth a mention.
SCHOOLS IN AL REEM 1
For young children, Arabian Ranches Nursery is the most considerable option. Blossom Nursery in Mudon and Raffles Nursery in Arabian Ranches 2 are also accessible. Other schools near Al Reem 1 include:
Jumeirah English Speaking School (JESS)
Ranches Primary School
Fairgreen International School
Al Reem 1 is in proximity to a few top schools in Arabian Ranches. JESS is a notable school at a 7-minute drive within Arabian Ranches. While the other two options are in Arabian Ranches 2.
CLINICS AND HOSPITALS NEAR AL REEM 1
Mediclinic is a notable hospital with many branches throughout Dubai. Mediclinic Arabian Ranches is the closest to Al Reem 1. Aster Medical Centre in Ranches Souk is also a medical facility close by.
NEARBY AREAS
Besides the other two sub-communities in Al Reem, Al Reem 1 neighbours Al Mahra, Mirador and Terra Nova. These are also residential clusters in Arabian Ranches. Other communities near Al Reem 1 include The Villa, the City of Arabia and Motor City.