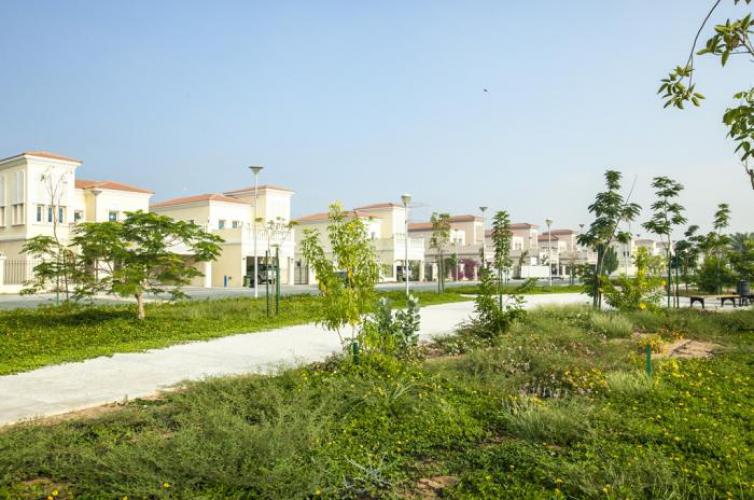 NEIGHBOURHOOD
COMMUNITY OVERVIEW
Residential clusters in JVT are surrounded by landscaped lawns. District 9L is bound by Tulip Street. It is in proximity to JVT Pond Park, playgrounds and tennis courts. Key points of interest include:
Health and fitness amenities
24-hour security and controlled access
Parks and sports courts
The area has vibrant outdoors so one can expect an active lifestyle. Also, it is conveniently located at the heart of the community allowing direct access to the main roads and other parts of the emirate.
PROPERTIES IN DISTRICT 9H
Properties in District 9H like other clusters in District 9, JVT include a mix of villas and townhouses.
The covered area of a 2-bed villa is approximately 2,000 sq. ft.
Expected rental prices of villas and townhouses start from AED 114k
Like most parts of Dubai, rents are calculated and paid on per annum basis in District 9H. Some landlords also offer flexible schedules so it is recommended to check the lease contract beforehand. Each unit features a fitted kitchen and bathrooms, ample outdoor space, parking area and a balcony.
TRANSPORTATION AND PARKING SPACES IN DISTRICT 9H
The area is bound by the main road network, including Sheikh Mohammad Bin Zayed Road, E311 and Al Khail Road, E44. Therefore, one can easily access key areas of the emirate within a few minutes. Also, there are dedicated parking spaces for residents, while visitors may find a free spot on the street for a limited time.
Public Transportation in DISTRICT 9H
Those looking for public transport can use buses. Bus stations in the neighbouring community of Dubai Production City are easily accessible within a few minutes by car.
AMENITIES, SCHOOLS AND HEALTHCARE
SUPERMARKETS near District 9H
Supermarkets near District 9H include:
Spinneys
Cherry Grocery
F Mart
New Safestway Cafe and Supermarket and Cherry Grocery stock all kinds of grocery items. Other supermarkets near District 9L include Fresh Mint Mini Mart and Spinneys. These marts are accessible in a few minutes by car.
Churches, Temples and Mosques near District 9H
District 9H residents can offer prayers at JVT Community Mosque located within walking distance. Other mosques near District 9H are located in Dubai Production City.
To visit a church, head to Oud Metha. In 15 minutes, you can access Fellowship Church and Emirates Baptist Church.
SCHOOLS near District 9H
District 9H residents have access to Arcadia School. Young students can enrol in Jumeirah International Nursery nearby. It follows the EYFS Curriculum.
CLINICS AND HOSPITALS near District 9H
New Royal Hospital near District 9H, JVT is located in Dubai Investments Park, a mixed-use community in Dubai. It is around a 13-minute short drive away. Other medical facilities are farther away including Mediclinic Me'aisem and Mediclinic Meadows. There are many branches of Mediclinic in different areas of the emirate.
NEARBY AREAS
Other residential clusters, including District 9L, 9J, 9M and District 9F are closely-knit. Those who prefer living in a family-oriented address can consider District 9H, Jumeirah Village Triangle. Other residential communities close to District 9H include:
Seasons Community, JVC 
Dubai Production City
Spring 15
Seasons Community is approximately 10 minutes away from the neighbourhood. The Springs is also a short drive away while Production City and JVC are immediate neighbours of JVT, District 9H.