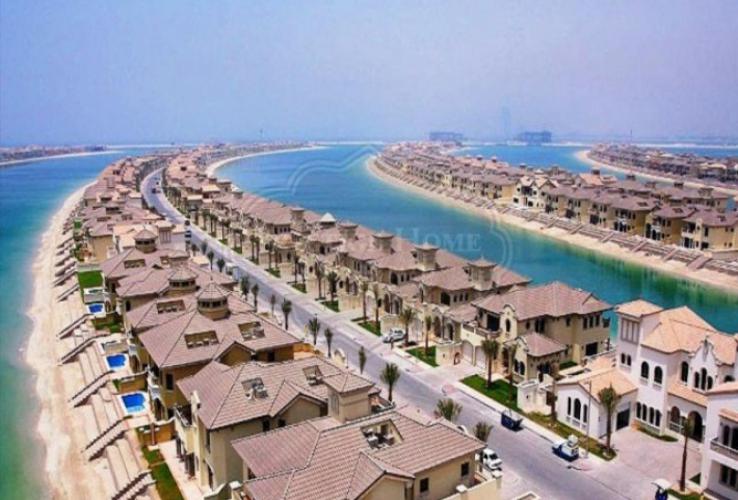 This is the biggest land reclamation project on earth, a giant archipelago designed in the shape of a palm tree whose fourteen fronds are fringed with beach-side houses and villas. The spinal trunk has apartment buildings, shops, hotels, marinas, spas and its very own monorail.
To build the Palm some five million boulders were loaded onto giant barges and sunk to form an artificial island surrounded by an eleven kilometre breakwater rising two metres out of the sea.
No concrete, no steel, just rocks and sand were used to create this engineering masterpiece. It has been said that if the rocks had been used to build a two metre high wall, that wall could wrap around the world twice over.
It took just two years to create the island and surrounding Crescent breakwater, and another two years to build the four and half thousand houses and apartments, and the hotels and shops that populate it. On the ground you wouldnt know that ten years ago none of this existed; it looks and feels like a natural island.
The twenty Shoreline Apartments buildings on the east side of the Trunk house two and a half thousand luxury apartments of varying sizes while at the end of the Trunk is the Village Centre with another thousand apartments. And then there are the villas and houses on the fronds themselves, an estimated two thousand and still counting, packed with miscellaneous celebs busy enjoying the lifestyle.