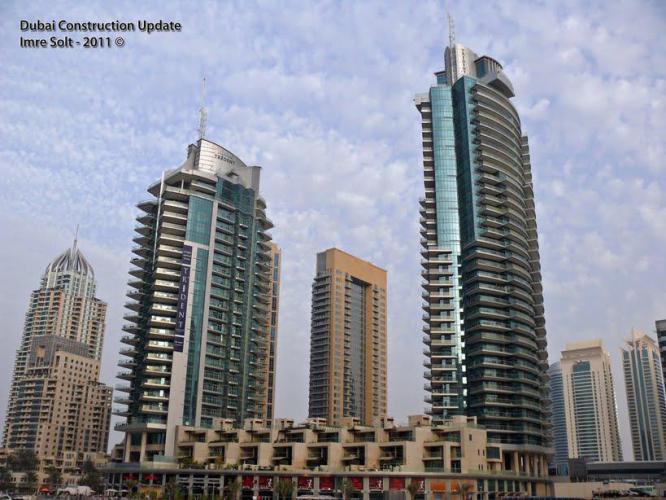 BUILDING DETAILS
Facilities in Marinascape Avant
Parking
The high-rise residential tower has underground parking for residents. Also, visitors can use street parking outside the building or the paid parking lots in the neighbourhood.
Elevators
There are three passenger lifts and a service elevator for the convenience of residents and visitors. Elevators in Marinascape Avant have a separate power backup, which keeps them working 24 hours.
Security, Central Air-Conditioning and Maintenance Services 
The building has CCTV cameras, security staff and key card security access. Moreover, maintenance staff is also there for the upkeep and maintenance of building amenities.
Event Space
For events and family gatherings, there is a banquet hall in the Aqua Centro Club. Besides the banquet, the project also has open-air barbecue facilities.
Gym and Fitness Facilities 
The Aqua Centro Club in Marinascape boasts a well- equipped fitness centre. Gym in Marinascape Avant has modern exercise machines, yoga alcove and multiple saunas, steam rooms and Jacuzzis. For workouts, residents can also access the gyms in Dubai Marina.
Lifestyle Amenities
It'€™s a super luxury project with modern lifestyle amenities. The fitness club has temperature-controlled indoor swimming pools, squash courts, a billiard room and a yacht club. Also, there is a well-equipped laundry, play area for kids and jogging and cycling tracks for residents.
Concierge and Guest Services 
The building has a reception lobby and a waiting lounge. Desk staff also provide concierge services for visitors and residents.
Pet-friendly
It'€™s a pet-friendly residence.
Marinascape AvantFloor Plans 
You may also check 2D and 3D formats of Marinascape Avant Floor Plans at PropertyDigger.
Apartment Types in Marinascape Avant
Marinascape Avant has 80 apartments with 2 and 3-bedrooms. Also, the top floor has two penthouses. Apartments have upgraded interiors and marble flooring. Bedroom and living room have floor to ceiling windows and glass door for the balcony or terrace. Also, bathrooms have wall-to-wall ceramic tiles and luxury sanitaryware.
All apartments have a semi-open kitchen, which is outfitted with wood cabinets, stone countertops, sink and exhaust hood. Also, it has space for a cooking range, refrigerator and washing machine
2-Bedroom Apartments in Marinascape Avant 
Builtup area of 2-bedroom apartments ranges from 1,544 sq. ft. to 1,800 sq. ft. Apartments from this category either have a foyer or lobby at the main entrance.
Both bedrooms have en-suite bathrooms and built-in wardrobes. Kitchen is connected to the living room via an open serving counter. Also, there is a small study, a powder room and a maids-room with a private washroom.
3-Bedroom Apartments in Marinascape Avant
3-bedroom apartments have a built-up area of about 2,170 sq. ft. These units have a living room and guest bathroom on both sides of the foyer. The entrance leads to the kitchen and a small study room. All bedrooms have attached bathrooms. The master bedroom and living room have access to a large common terrace, whereas the remaining two bedrooms have detached balconies. Also, there is a maid'€™s room with a private bathroom.
4-Bedroom Penthouses in Marinascape Avant 
With a floor area of 9,354 sq. ft., 4-bedroom penthouses are the largest units in the tower. Penthouses have three floors and its own elevator to give easy access to all levels in the unit. Level three has a private swimming pool. The ground floor has a huge kitchen, guest washroom, living and dining area and a maid'€™s room with attached bathroom. Whereas first-floor houses bedrooms with en-suite bathrooms.
Most Popular Apartment Types in Marinascape Avant
Based on searches conducted by users on PropertyDigger.com over the past 12 months
According to total property searches on PropertyDigger, 2-bedroom flats ranked on the first position. 3 and 4-bedroom apartments come on the second and third positions respectively.
Rental Trends in Marinascape Avant
Apartments for rent in Dubai Marina are a perfect choice for those looking for a modern lifestyle. The annual cost for the apartments for rent in Marinascape Avant are:
Sale Trends in Marinascape Avant
Apartments for sale in Dubai Marina offer a good ROI for the investors. Located in Dubai Marina, apartments for sale in Marinascape Avant have the potential to fulfil buyer'€™s expectations. Cost for purchasing apartments in the project are:
Rental Yield in Marinascape Avant
Based on searches conducted by users on PropertyDigger.com over the past 12 months
Both apartment types in Marinascape Avant offer good returns on investments. 2-bedroom apartments offer the highest ROI of 6.8%, whereas 3-bedroom units give an ROI of 4.9%.